OCR Text Scanner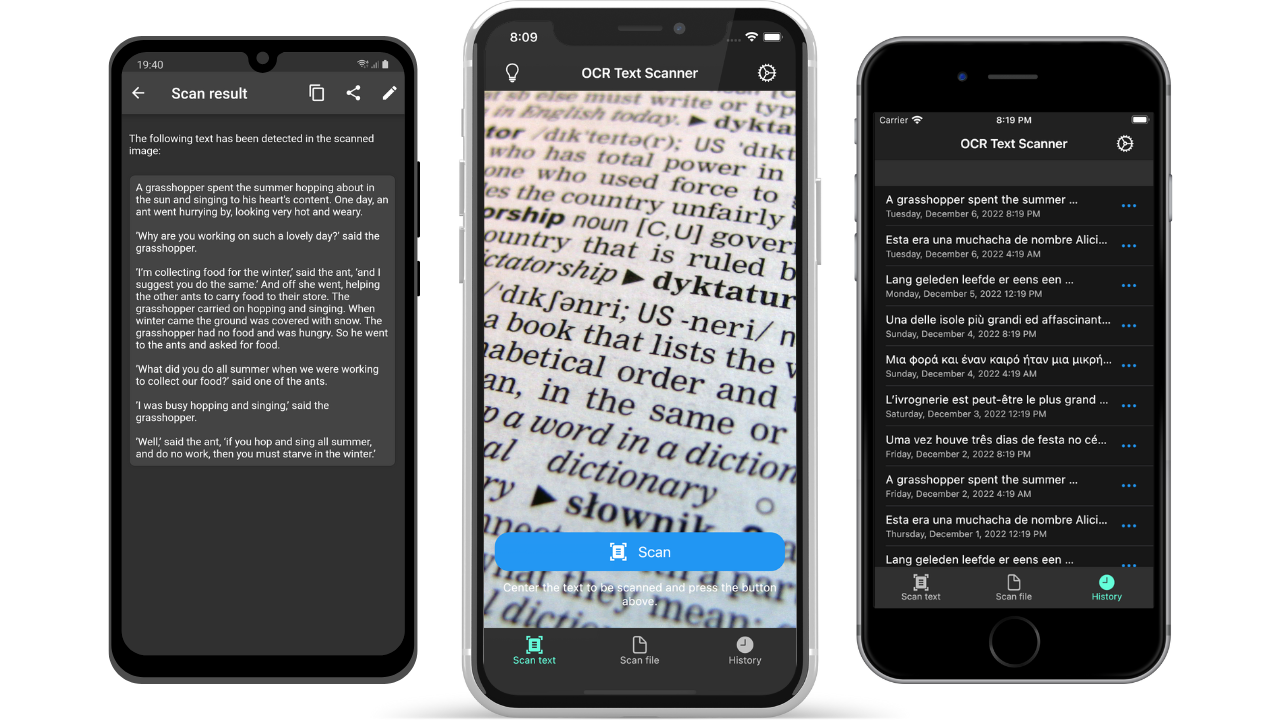 OCR Text Scanner leverages Optical Character Recognition (OCR) technology for scanning text. Just point your device's rear camera towards the text you want to digitize and press the scan button, the app will then render a digital version of the captured text.
Features:
Convert text in the real world into digital format with your device's camera
Select an image on your device to scan it and digitize the text that it contains
Copy, modify, convert into PDF and share the scanned text
Access all your previous scans in the History section
Tailor the app's aesthetics and functionalities to your preferences

Designed with user-friendliness at the forefront, this app makes converting physical text into digital characters a simple task that anyone can achieve.
Google Play and the Google Play logo are trademarks of Google LLC
App Store® and the Apple logo® are trademarks of Apple Inc.